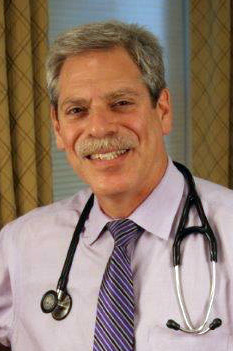 Bennett P. Leifer, MD
Medical Director, Van Dyk Health Care at Ridgewood
Bennett P. Leifer has been the Medical Director of Van Dyk Health Care at Ridgewood since 1992. He has received many prestigious honors such as "Best Doctors: Primary Care" from New York Magazine, "Best Doctors in New Jersey" from New Jersey Monthly.
Education: BA: Brown University, Providence, RI Fellow: Mount Sinai Medical Center, New York, NY MD: State University Of New York, Syracuse, NY Residency: Hartford Hospital, Hartford, CT Board
Certification: Diplomate, American Board Of Internal Medicine Diplomate, Subspecialty Board Of Geriatric Medicine Diplomate, American Board Of Internal Medicine
"My goal is to make sure I listen to the patient and offer support and understanding as I believe that compassion, combined with medicine, will aid in their overall care," says Dr. Morresi. "After watching a close relative deal with a serious illness when I was a child, I was amazed at the compassion and time the physicians spent with my family, and that inspired me to become a physician and offer that same type of care to my patients."
Education: BS: Biology and Molecular Biology, Montclair State University, MD: Saba University School of Medicine, Residency: Internal Medicine, Rutgers Biomedical and Health Sciences
Certification: American Board of Internal Medicine
Marc Morresi, MD
Medical Director, Van Dyk Health Care at Montclair
Marc specializes in internal medicine. In addition to his position at Summit Medical Group, he is a also the Medical Director of Van Dyk Health Care in Montclair.
"My goal is to make sure I listen to the patient and offer support and understanding as I believe that compassion, combined with medicine, will aid in their overall care," says Dr. Morresi. "After watching a close relative deal with a serious illness when I was a child, I was amazed at the compassion and time the physicians spent with my family, and that inspired me to become a physician and offer that same type of care to my patients."
Education: BS: Biology and Molecular Biology, Montclair State University, MD: Saba University School of Medicine, Residency: Internal Medicine, Rutgers Biomedical and Health Sciences
Certification: American Board of Internal Medicine