Bob Van Dyk
PRESIDENT AND CEO 
Bob Van Dyk has served as President and CEO of Van Dyk Health Care since 1994. His award-winning company owns and operates two skilled nursing and post-acute care facilities, an assisted living community with a specialty memory impairment program, a rehab company, a home care company and a soon-to-be-launched memory day care company.
Under Mr. Van Dyk's leadership, Van Dyk Health Care has earned vast recognition for providing quality care at the highest levels. The company's growing list of prestigious awards includes America's "Best Nursing Homes" by U.S. News & World Report, National Quality Award by American Health Care Association and National Center for Assisted Living, and Excellence in Action by the National Research Corporation.
Read More on Bob Van Dyk ...
Van Dyk Health Care has implemented several innovative programs in specialty care. The Reflections program offers extensive care to assisted living residents with dementia, as well as personalized support for their families. HeartWays is a unique cardiac clinical pathway program for patients with Congestive Heart Failure, directed by a certified cardiologist and administered by an advanced nurse practitioner. JustBreathe is another innovative clinical program, managed by a respiratory therapist and nurses, that provides respiratory support for patients with chronic obstructive pulmonary disease. Van Dyk Health Care often admits highly complex patients, who would otherwise remain in the hospital, to benefit from these successful post-acute programs.
Prior to his tenure at Van Dyk Health Care, Mr. Van Dyk spent 15 years in various leadership roles in health care – managing an acute care hospital, two nursing homes, an assisted living facility, low income senior apartments, a medical day care program, a psychiatric hospital, two partial day hospitalization programs, and an outpatient mental health and counseling center.
As the past Chairman of the American Health Care Association and the past Chairman of the National Center for Assisted Living, Mr. Van Dyk currently chairs AHCA's Public Education and Communications Committee.
Mr. Van Dyk was named the recipient of the 2017 Jan Thayer Pioneer Award by the National Center for Assisted Living for his leadership and contributions to the senior care profession nationwide.
Among his many state and federal appointments, Mr. Van Dyk served on the White House Conference on Aging in Washington DC, as well as New Jersey's Policy Committee for Assisted Living regulations.
Mr. Van Dyk serves on the Board of Directors of Columbia Bank, The Valley Hospital Foundation, and St. Helena Hospital Foundation, as well as the Advisory Board of Brown University's Center for Long-Term Care Quality & Innovation. He is also the past Chairman of the Houghton College President's Advisory Board.
A tireless advocate for the elderly, Mr. Van Dyk founded Van Dyk Family Wines to honor the old vines of society and raise money for Alzheimer's and memory care nonprofits. His inaugural wines – the 2010 Dignity (Cabernet Sauvignon) and the 2011 Respect (Chardonnay) – were named in support of his family's motto of "Celebrating Our Elderly with Dignity and Respect." He recently added the 2015 Le Bel Age (Pinot Noir), which means "The Beautiful Age."
Mr. Van Dyk holds a Bachelor's Degree in Business Management from Fairleigh Dickinson University, as well as a Master's Degree from George Washington University in Health Care Administration. He received a Doctor of Letters from Houghton College for his leadership in senior health and housing.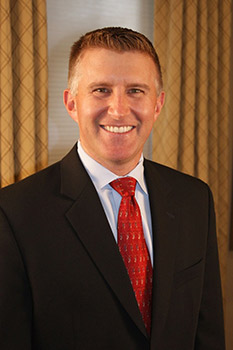 Michael Wissot
CHIEF OPERATING OFFICER
Michael Wissot has worked with Van Dyk Health Care since 2010 in various roles. As Chief Operating Officer, he oversees the strategic management of the company's revenue-generating entities, taking an active role in marketing, communications, strategic planning and business development. Wissot works closely on the framework and activation of Van Dyk's Continuum of Care – the company's exclusive network of care services. He advocates passionately for Mr. Van Dyk's longstanding commitment to staff engagement, supporting the company's reputation as one of New Jersey's most esteemed employers.
Among other executive roles, Wissot served as CEO of Dentistry.com, a dental referral company that he sold to 1-800-DENTIST® in 2006. He co-authored The 10 People Who Suck – A Positive Prescription for Improving Communication in the Workplace. Wissot received a Bachelor of Arts degree from James Madison University, a Master of Business Administration degree from The University of Arizona, and a Master of International Management degree from Thunderbird.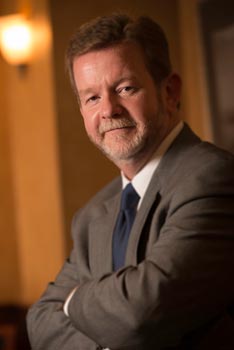 Kevin Brendlen
VICE PRESIDENT, STRATEGIC PARTNERSHIPS
As VP/Strategic Partnerships, Kevin Brendlen brings over 30 years of comprehensive experience in sales and customer service to Van Dyk Health Care. His role comprises marketing, including expertise in advertising and promotions, along with operations, staff recruitment, training and supervision, and managing the referral partnership network. Brendlen's entrepreneurial background fosters a positive, service-oriented atmosphere at Van Dyk, including a strong sense of integrity, honesty and responsibility.
He attended Bergen Community College, where he majored in liberal arts and also earned a NJCALA license from the State of New Jersey.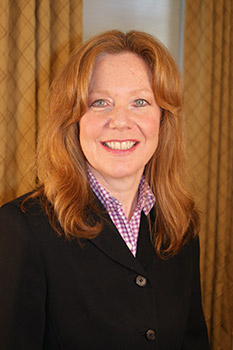 Nancy Soto
VICE PRESIDENT, MARKETING & HUMAN RESOURCES
Nancy joined Van Dyk Health Care in 1996 as Director of Human Resources, expanding her role to Project Development and Strategic Planning. In her current role, she is responsible for managing the culture, systems and training used for leadership development and employee engagement. Nancy also oversees the company's marketing strategy, managing a fully integrated marketing department across Van Dyk's continuum of care.
An avid fan of Disney management principles, Nancy has attended Disney Institute Courses in Customer Solutions, Customer Service & People Management. She earned a Bachelor's degree in Human Resources Management and a Master of Business Administration degree in Marketing at Binghamton University. Nancy is a member of the Society for Human Resource Management (SHRM). She is licensed by the NJ Department of Health as a Certified Assisted Living Administrator (CALA) and NJ Department of Banking & Insurance as a Life & Health Producer.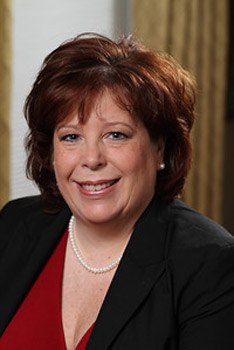 Jacqueline Cousins, LNHA, MPH
VICE PRESIDENT OF DATA STRATEGY AND POPULATION HEALTH/ ADMINISTRATOR, VAN DYK MONTCLAIR
As Vice President of Data Strategy and Population Health Jackie works closely with both the staff in the buildings and the Strategic Partners to monitor outcomes and position Van Dyk Healthcare in the changing Health Care environment. Monitoring data across the care continuum has enabled VDHC to secure several preferred provider relationships in both of our area Markets. Jackie has more than 20 years' experience as an administrator in long term care setting with a proven track record of creating growth and stability in facilities without losing sight of the primary goal of quality care. Under her leadership, Van Dyk Montclair received 5-star status and the 2017 Facility Leadership Award from the American College of Healthcare Administrators (ACHCA).
Jackie is involved on both the State and National level. She severs on the American Health Care Association (AHCA) Finance Committee and the Value Bases Purchasing sub-committee. On the State level, Jackie has been a member at large and serves on the reimbursement, Best Practices, and the Managed Care committees. Jackie is a founding member of the Montclair Task Force Committee a local organization focused on providing a health care continuum to the Montclair seniors. Jackie holds a Masters in Public Health Administration from New Jersey State City University and a Bachelors from William Patterson College. She is licensed by the New Jersey Department of Health as an LNHA.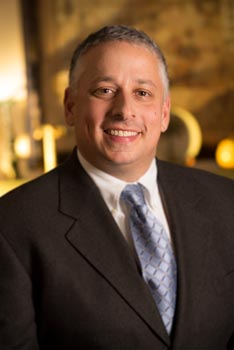 Todd Aronson
NJCALA EXECUTIVE DIRECTOR, VAN DYK PARK PLACE
Todd Aronson has been with Van Dyk Health Care since 2004, serving as Executive Director of Van Dyk Park Place. He oversees operations for Van Dyk's award-winning assisted living facility and was named Administrator of the Year in 2008 from the New Jersey Activities Association, as well as receiving the AHCA/NCAL Bronze Quality Award in 2007. Todd was elected to the NJ Assisted Living Council (NJALC) Board in 2015 and is currently the Chairman of the NJALC Board. As the Chair of the Board he represents New Jersey as their state leader for the National Center of Assisted Living. He serves on the Peer Review Panel for New Jersey Advanced Standing program for the Health Care Association of New Jersey Foundation and his community has been awarded Advanced Standing for the past four years from the New Jersey Department of Health. He also serves on the communications and nominating committees for NJALC. He is the founding member and serves on the board for the Northern New Jersey Senior Care Network. In his community, Aronson has been a volunteer coach for youth sports, including soccer, basketball, softball and baseball. Aronson earned a bachelors in hospitality management from Southern New Hampshire University.
Nancy Grasso
EXECUTIVE DIRECTOR, AT HOME WITH VAN DYK
Nancy brings extensive leadership experience in home care to the Van Dyk continuum. With 30 years of experience in the home care industry, Grasso has served as Vice President as well as executive director for several large home care agencies. Bridging the gap and creating a seamless and safe transition for all patients as they return to their homes is Grasso's specialty. Nancy and her team appreciate the importance of recruiting the best home health aides and take pride in pairing the appropriate caregiver to serve every clients individual needs.
Her extensive knowledge, hands on approach and strong work ethic is echoed in all her employees. Nancy is past President and Secretary of the Oakland Education Foundation. She received her BS in Business Administration /Health Care Management from Ramapo College and is currently completing her MBA.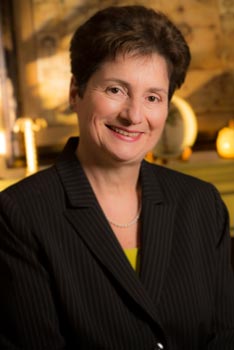 Pam Tokarczuk, LNHA, CALA, CPD
EXECUTIVE DIRECTOR, VAN DYK MEMORY CARE CENTER
Pam Tokarczuk serves as the Executive Director for Van Dyk Memory Care Center. Pam is the former Administrator of Van Dyk Health Care at Ridgewood, a Post- Acute Rehabilitation and Skilled Nursing Facility, a 5- Star facility and recognized by the US News and World Report for 5 years and Van Dyk at Bald Eagle Commons Assisted Living and Senior Apartments in West Milford, NJ which included a dedicated unit for Alzheimer's and dementia. Pam has managed the quality and consistency of care services and operations, maintaining quality standards and compliance for 18 years with Van Dyk Health Care. As a Certified Dementia Practitioner, Pam is known for her compassionate care and patient advocacy. She is family focused, maintaining best practices through personal integrity and supervising leadership. Pam continually seeks new program development following medical research and up to date dementia practices. She graduated from Fairleigh Dickinson University with both bachelors and master's degrees, and has since earned nursing home administrator license, assisted living license for the New Jersey Department of Health and Senior Services and is certified with the National Council of Dementia Practitioners. Passionate about health care Tokarczuk has had various leadership roles over 30 years in long term care, assisted living, residential health care and independent senior living. Mrs. Tokarczuk serves on the NJ LTC Culture Change Committee, HCANJ Best Practice Committee and Convention presenter for "Changing the Culture of Dementia Care to Reduce the Inappropriate Use of Antipsychotic Medication". She continues to serve on AHCA Survey and Regulatory Committee and the HCANJ Education and Convention committees. An advocate for the certified caregivers, Pam has nominated caregivers for various awards who have received deserving recognition from the National Association of Health Care Assistants and from HCANJ the state association for health care facilities. In 2009, Pam received the YMCA – Twin Award "Tribute to Women in Industry".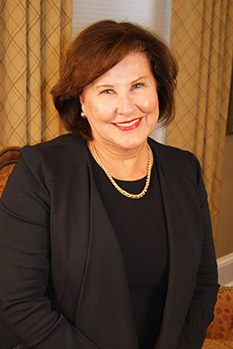 Virginia Conrad
VICE PRESIDENT OF CLINICAL & QUALITY CARE
Virginia Conrad brings over 30 years of nursing experience to the Van Dyk continuum. She evaluates clinical practices and patient outcomes at the company's two skilled nursing and post-acute care facilities in Ridgewood and Montclair. She also oversees the development and implementation of clinical pathways that guide Van Dyk's award-winning clinical care. She coordinates clinical education programs, allowing staff to continually advance their skills and expertise. Virginia earned a BSN degree from Boston College and a MSN degree from Boston University.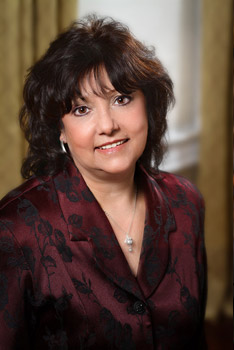 Donna Melchionda
CHIEF FINANCIAL OFFICER
As Chief Financial Officer, Donna Melchionda directs the financial health and well-being of Van Dyk Health Care, including managing and monitoring the steady growth of our facilities. Melchionda came to Van Dyk Health Care in 2006, bringing with her a hands-on approach and strong work ethic that resonates among her team. Her team manages financial controls and reporting, budget development and analysis, payroll processing, billing and collections, accounts payable, cash flow adequacy and audits, along with banking and investment partner relationships.
With over 30 years of experience in accounting and over 22 years managing the financial operations and assets of long-term care and rehabilitation facilities, Melchionda's 'get it done,' methodical approach is key to the success of Van Dyk Health Care's cross-facility financial systems management and development. She graduated from Montclair State with a bachelors in business administration and accounting and is a Certified Public Accountant.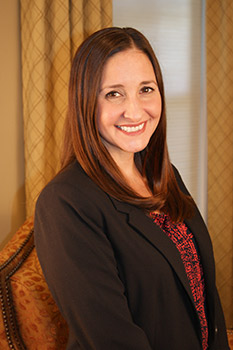 Laura van der Leeuw
MARKETING MANAGER
Laura coordinates all integrated marketing campaigns for Van Dyk Health Care's continuum of care. A seasoned marketing strategist, Laura served 10 years at Dow Jones & Company. She started her tenure at Dow Jones as a campaign coordinator and was progressively promoted to Marketing Director, managing the U.S. marketing team, steering consumer insights and cultivating strategic partnerships to enhance content creation and lead generation.
Her talents extend across the integrated marketing discipline, including public relations, advertising, social media and marketing strategy. She earned a Bachelor's degree in Communication Arts at Ramapo College.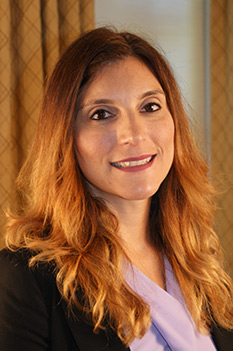 Suzanne Gramuglia
DIRECTOR OF REFLECTIONS
Reflections, a distinct unit in its Park Place assisted living facility, that provides specialized care to residents with Alzheimer's and dementia needs. Suzanne, a Certified Assisted Living Administrator, brings 18 years of experience in managing multilevel therapeutic programming in long-term care, post-acute care and memory care units- working extensively with families affected by Alzheimer's and dementia. Suzanne earned a Bachelor's degree in Gerontology and Health & Science Studies from Quinnipiac University, and served on the New Jersey Activity Professional Association board from 2013 to 2017.