Park Place
Welcome to Van Dyk Park Place, where our residents, families and staff are considered an extension of our family. Under the leadership of Todd Aronson, Executive Director, our care and compassion have formed the cornerstones of our reputation for excellence – and it shows throughout every inch of Park Place.
Park Place in Hawthorne offers private-living suites, an elegant living assistance setting for seniors desiring a comfortable, dignified lifestyle. From our devoted, professional staff to the beautiful grounds and surroundings, every detail exemplifies Van Dyk's 'we care' mission to provide superior amenities, complete with custom dietary plans, recreation and spiritual activities. Residents receive assistance as needed while still maintaining a high level of privacy and independence. Amenities include beauty salon, boutique gift shop, physical therapy studio, billiards hall, vegetable gardens as well as patios with BBQs.
Reflections: Van Dyk Park Place's secure memory care unit provides safe and friendly environment for those who suffer from Alzheimer's disease.
Lighthouse Program: This program is designed to help residents who suffer from memory impairment and need additional assistance with socialization and community engagement.
Specialty Services
Maintaining independence as we age or when a health condition makes daily activities more difficult, is important to so many people and is also important to Van Dyk Health Care. As a resident at Van Dyk Park Place, your level of assistance will exactly match your needs. From meals to housekeeping to wellness visits from a nurse, you can continue your life with the security and comfort of just the right support system. Van Dyk Park Place provides all of the support and amenities you need, when you need them.
Some amenities require an additional charge. Speak to one of our representatives for details. Take a look in the photo gallery and schedule a tour of your own.
Assistance with daily living
Three delicious meals served daily
Snacks and beverages at all times
Caring staff on-site 24 hours
Registered nurse available or on-call 24 hours
Emergency call system
Weekly housekeeping
Weekly linen and towel service
Recreational, social, physical, creative, educational/cultural, spiritual activities
Scheduled excursions to shopping, community events, and other activities
Wellness visits from nurse
Concierge service
Guest meals
Medication administration
Levels of care
Unscheduled transportation
Personal laundry service
Telephone – local and long-distance service
Additional emergency response service
Exercise and Fitness Program
Room Service
Activity program designed appropriately for individuals with memory loss/dementia
Assistance with personal care including incontinence management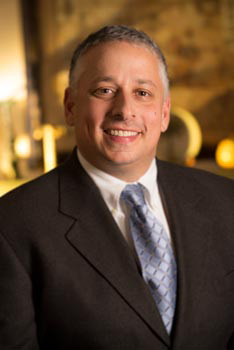 Todd Aronson NJCALA
Executive Director
Todd Aronson has been with Van Dyk Health Care since 2004, serving as Executive Director of Van Dyk Park Place. He oversees operations for Van Dyk's award-winning assisted living facility and was named Administrator of the Year in 2008 from the New Jersey Activities Association, as well as receiving the AHCA/NCAL Bronze Quality Award in 2007. Todd was elected to the NJ Assisted Living Council (NJALC) Board in 2015 and is currently the Chairman of the NJALC Board. As the Chair of the Board he represents New Jersey as their state leader for the National Center of Assisted Living. He serves on the Peer Review Panel for New Jersey Advanced Standing program for the Health Care Association of New Jersey Foundation and his community has been awarded Advanced Standing for the past four years from the New Jersey Department of Health. He also serves on the communications and nominating committees for NJALC. He is the founding member and serves on the board for the Northern New Jersey Senior Care Network. In his community, Aronson has been a volunteer coach for youth sports, including soccer, basketball, softball and baseball. Aronson earned a bachelors in hospitality management from Southern New Hampshire University.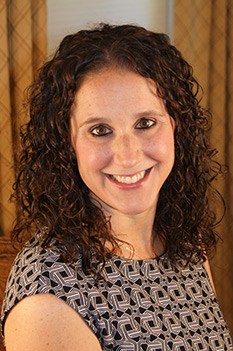 Jaime Cerritelli
Community Relations Director
Jaime joined the Van Dyk family in 2004 because of her strong family bonds and time spent with grandparents as a child. She has over 10 years of experience in healthcare admissions, sales and marketing. She is a fierce advocate for seniors with the ability to find creative solutions for families and their loved ones. Jaime is a Certified Activity Director and was President of NJ Activity Coordinators Association for 7 years. She studied Psychology & Gerontology at Ramapo College of New Jersey.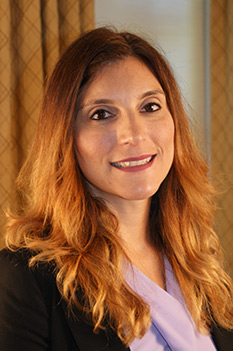 Suzanne Gramuglia
Reflections Director
Reflections, a distinct unit in its Park Place assisted living facility that provides specialized care to residents with Alzheimer's and dementia needs. Suzanne, a Certified Assisted Living Administrator, brings 18 years of experience in managing multilevel therapeutic programming in long-term care, post-acute care and memory care units- working extensively with families affected by Alzheimer's and dementia. Suzanne earned a Bachelor's degree in Gerontology and Health & Science Studies from Quinnipiac University, and served on the New Jersey Activity Professional Association board from 2013 to 2017.
Thank you from all the family for the wonderful care our Aunt has received over the many years she had been a resident at your facility. When she was in Assisted Living she absolutely loved living there, participating in all of the various activities, the interaction with the other residents and the staff. She also loved the food and all the outings she was taken on. When her health required her to move to Reflections, the family knew she was in a secure, safe environment and in capable hands.
We cannot thank you enough for the care and the love you gave her for all those years.
Please express our heartfelt thanks to the Van Dyk family and to your wonderful, wonderful staff.
The Family
Contact Us
Phone: (973)-636-7000
Van Dyk Health Care – Park Place
644 Goffle Road
Hawthorne, NJ 07056


Please call us to arrange for a care specialist to meet with you and your family to discover how we can help manage your healthcare needs. Our goal is simple — to find solutions that lead to better health and quality of life for you and your family.